CHRIS CLANCY MANAGING DIRECTOR & BUTCHER
With over 30 years of experience in the business, Chris started at a very young age of 17. Buying his own business in Reddish chris then expanded to Woodley about 12 years ago. Since then the business has been fantastic. Chris prides himself on being exceptionally professional, only offering his customers top quality products which he has hand-selected. Everything that is presented to our customers has been finally butchered and prepared to only the highest standard. Chris is our master butcher, making sure you receive the most beautiful cuts of meat, bringing that farm-fresh quality to your door.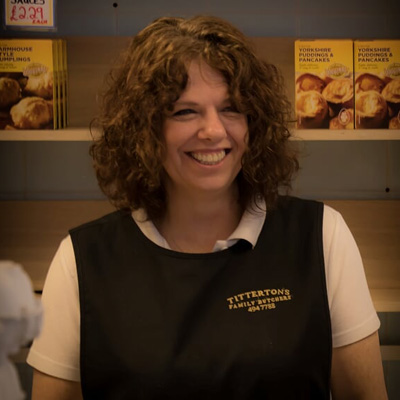 FAYE CLANCY MANAGING DIRECTOR
A former Miss Titterton, Faye is the queen of our shop. She has been involved in this business all her life and is an absolute charm. Our customers love her. Fantastically charming and exceptionally hardworking, Faye really looks after our shop and makes sure that everyone is well managed and every customer is served to the highest standard.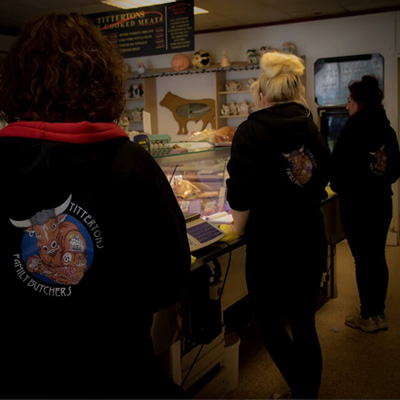 THE TEAM – REDDISH AND WOODLEY
We couldn't get a better team in our shops if we tried, all with a different role to play. Each of the teams works together to keep our shops looking amazing ( its no surprise we got a hygiene rating of 5 ). They do their utmost to serve our customers with perfection. Make sure you all look out for Rachel's (Woodley) Fantastic boards and creativity. She's a little hidden gem. Our Reddish shop comes from the heart of the village with Over 20 years experience – They will really take Care of You.